Shawn Talmadge, Assistant Secretary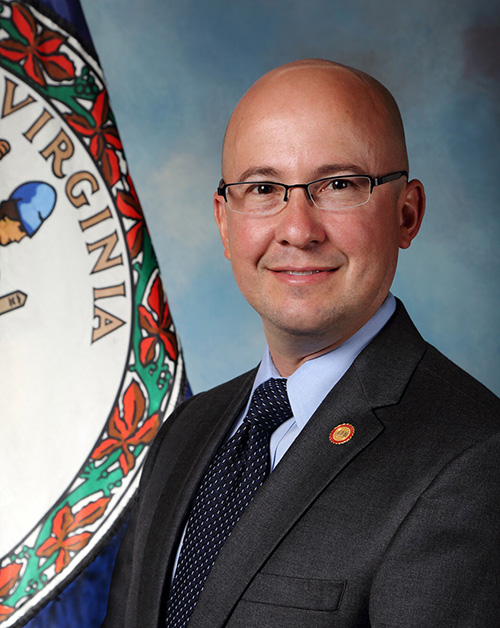 Shawn Talmadge brings over 20 years of experience in emergency response operations to his post as Assistant Secretary of Public Safety and Homeland Security where he supervises the Secretariat's Homeland Security Unit. He served within the state and local emergency response field as a paramedic, firefighter, and hazardous materials technician in various volunteer and career departments across the Commonwealth, ultimately achieving the rank of Battalion Chief in the Hanover County Fire-EMS Department. While at the Virginia Department of Transportation, Mr. Talmadge conducted security assessments and implemented a number of security projects to help better protect state critical infrastructure.
In 2009, Shawn reported for active duty with the National Guard where he served in various leadership roles including Battery Command, Deputy Commander of Virginia's CBRNE Enhanced Response Force, and Chief of the Joint Operations Center. After two deployments to the Middle East, Shawn continues his service in the Virginia National Guard as the Battalion Commander of the state's artillery battlion.
In 2015, Mr. Talmadge was appointed as Virginia's first Director of Homeland Security and Resilience under Governor McAuliffe's administration where he re-established the Statewide Interoperability Executive Committee, led the state's FirstNet evaluation process resulting in Virginia being the first to opt-in to the nationwide wireless network dedicated to public safety users, and established a variety of new critical infrastructure and cyber security initiatives.
Shawn has coauthored national level, interagency response protocols to large-scale incidents, responded to numerous regional and state level disasters, and presented at conferences on various homeland security topics. Mr. Talmadge received his Bachelor's Degree from Virginia Tech in Human Nutrition, Foods, and Exercise and a Master's Degree from the Virginia Commonwealth University in Homeland Security and Emergency Preparedness. He also holds the Certified Emergency Manager designation from the International Association of Emergency Managers.