Asif Bhavnagri, Policy Advisor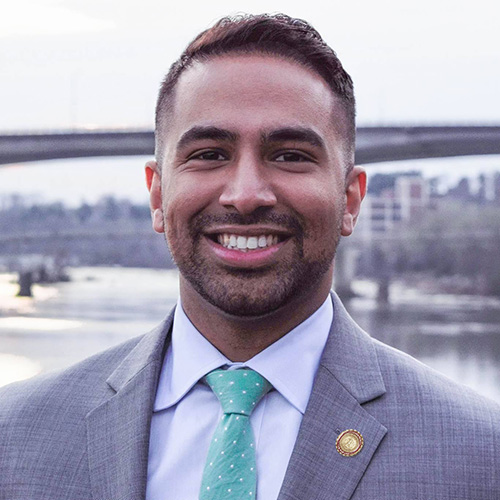 Asif Bhavnagri was reappointed as Policy Advisor by Governor Northam in January 2018. In addition to serving as Policy Advisor under Governor McAuliffe, Asif previously served as a Press Assistant in Governor McAuliffe's Communications Office.
During his tenure in both administrations, Asif has specialized in the organization and coordination of regional and national media interviews, managing a social media presence, congressional testimony preparation, and assisting in legislative portfolio management.
Prior to working in the administration, he served on both Governor McAuliffe and Governor Northam's transition teams. Asif is a native of Richmond, and a graduate of Virginia Commonwealth University where he studied Political Science and African American studies. He spent several years as an intern in the Virginia General Assembly, assisting members of the House of Delegates on a variety of issues from healthcare to education.